When Writing Becomes Work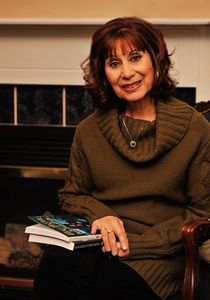 From time to time, folks will ask me about being a writer and it's amazing how many have used phrases like, "sounds like fun" and "enjoyable pass-time" and the predictable "I've always wanted to do that.."
I have a hard and fast truth to share with these folks...it is hard work to become a serious writer and harder still to become a published author.
There is a lot of competition out there to grab the attention of potential readers and even more, to get them to commit some of their disposable income on a book, rather than the next installment of "Iron Man!" movies.
An author needs to be on their marketing game as another form of creative output. It isn't enough to sit at the computer till your eyes bleed trying to create a great book. The author needs to take an active part in promoting that work, along with their name as a genre specialist.
Right now, I am on the third book in my Urban Fantasy series, but there is no time for laurel-sitting; no space in my head for mental health breaks.
I need to finish the book and then devote lots of time trying to sell it to my publisher, or float it around to other publishing companies. After I close the file on my rewrites I need to begin to outline book four, before my ideas become corrupted by my sketchy memory.
During the rewrites, if all goes well, I will meet the publisher's deadline without losing my mind. At this point an author might be asking themselves just why they are doing this to themselves.
While writing is a joy, especially when it seems to flow and your ideas come together like a gorgeous painting, writing is hard work and takes the same dedication and discipline as any art form, or professional career.
Next time you sit down with a book by an emerging author like me, keep in mind how this labor of love was labor non-the-less!